2000-06
2000 Japan Week Cuba 2000
Kisyo Inoue, Masaharu Ookawa, Toshiaki Watanabe & Tsunezo Ono visited Cuba & Mexico from 2nd June to 10th June as the Japanese martial arts delegation members on the occasion of Japan Week Cuba 2000.
It was our pleasure to introduce our demonstrations to about 10,000 people in Cuba & Mexico.
We would like to express our sincere thanks for giving us every wonderful opportunitities to all related organizations & people of Cuba, Mexico & Japan. We sincerely desire that the friendships would be cultivated stronger, bigger, wider toward the 21 century.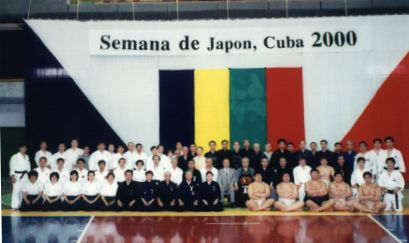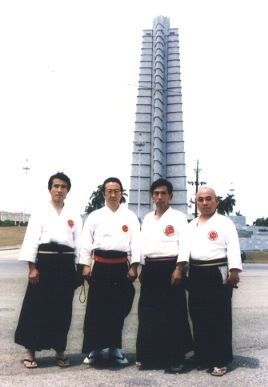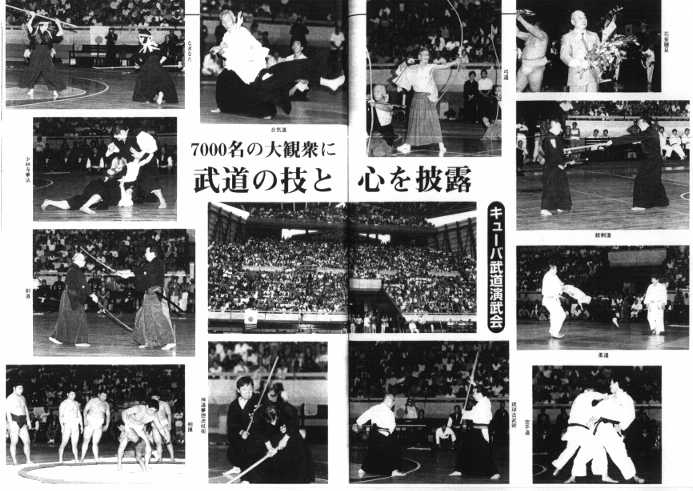 All photos were produced by The Nippon Budokan [The national center of traditional Japanese martial arts], especially demonstration photo was copied from a August 2000 number of the "Budo".