1999-09
1999 Visit to South Africa
Kisho Inoue and Masaharu Ookawa visited South Africa from 14th September to 25th September 1999.
We would like to express our sincere thanks for all best arrangements and warm-hearted hospitalities to Shihan Mr.Edward Jardine, Head of South Africa and his all Yuishin Kai & Ryukyu Kobujutsu members.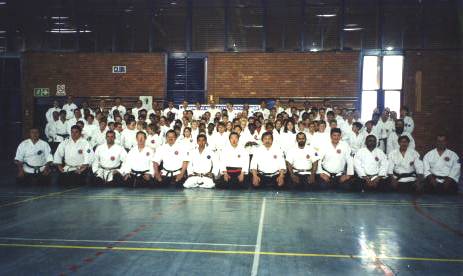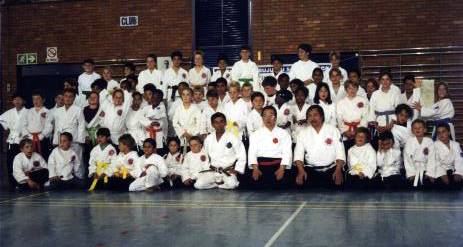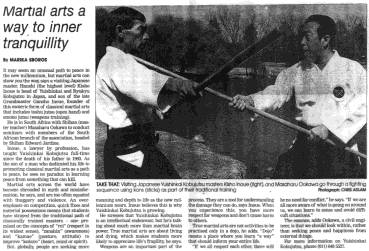 Introduced to "The Saturday Star" of September 18 1999, by Marika Sboros and Photograph by Chris Adlam.